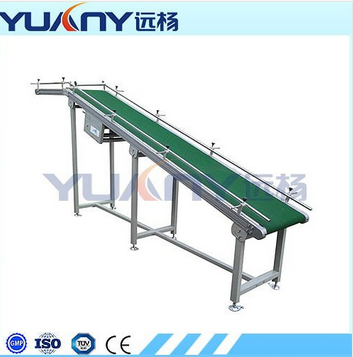 Climbing Conveyor Belt 3m
Climbing Conveyor Belt is very well suited for a broad range of free flowing products in the food, agriculture, pharmaceutical, cosmetic, chemical industry, such as snack foods, frozen foods, vegetables, fruits, confectionaries. Chemicals and other powder.
Click details
Climbing Conveyor Belt 6m
The belt conveyor is the most ideal high-efficiency continuous conveying equipment for minerals. According to the requirements of the conveying process, it can be transported by single or multiple belt conveyors or with other conveying equipment to form a horizontal or inclined conveying system to meet the needs of different layouts of production lines.
Click details